Welcome everyone!
We had a long weekend over the last three days, so I got a chance to do some vacationing. My family and I traveled to Nashville Tennessee to check out The Parthenon they have there in Centennial Park.
I have a love for history as well as literature. The Greeks are widely regarded as the first "Western" civilization. Their art, poetry, stories, religion, and history have become part of our culture in so many subtle ways.
So, getting the chance to go and visit a recreation of one of their monuments was an opportunity I didn't want to pass up. The building is a reddish stone structure, and on the inside is a recreation of the goddess Athena. Check out the picture below: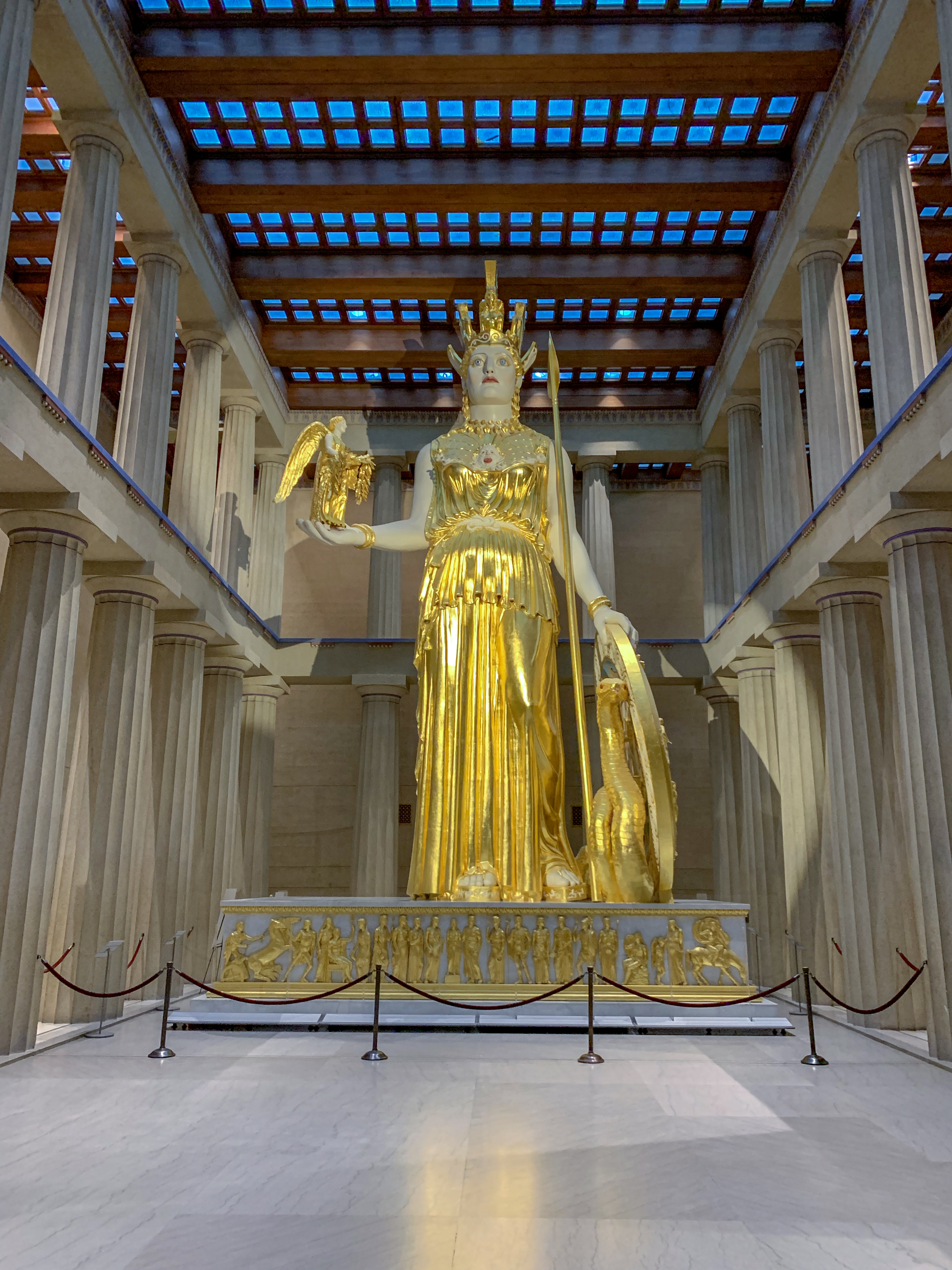 The statue is awe inspiring. It's so rare to see anything that large and detailed inside a structure. I can imagine just how much it would have influenced the ancients who saw such beauty.
Seeing it made me appreciate how values and traditions have been handed down for hundreds and, really, thousands of years. As an author, I feel like I am participating in the Greek tradition of heroic storytelling, if only in a small way.
Anyway, as for my goals for the weekend. I've had some success. I've gotten in touch with the
Facebook fanclub
for my novellas. They'll have an exclusive reveal for my book this week. Be looking for it on Thursday. I'll be sure to link it.
Anyway, I just want to remind everyone about the
Drive to 25 Campaign
.
We're trying to get to 25 copies of the Book 1 audio book sold by November. Currently, we're at 19. Please help by sharing these blog posts or sharing links to my audio book.
You can find it in the following locals:
And if you want to start an Audible account, you can get my audio book for free by signing up
HERE
.
Peace,
-Troy