Welcome everyone!
I have some terrific news! On November 2nd, 2019 I'll be singing books from 11am to 1pm and having a talk at the Marion County Public Library in Lebanon, Kentucky. You can read all about it
HERE
.
Now, if everything goes according to plan, I may have something very special to show everyone who shows up. We'll see. I can't make any promises right now. The matter is out of my hands, really.
Anyway, speaking of reveals. Don't forget to check back tomorrow for this week's spoiler.
I hope to see lots of you at the library in November. Be well!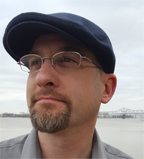 Peace,
-Troy